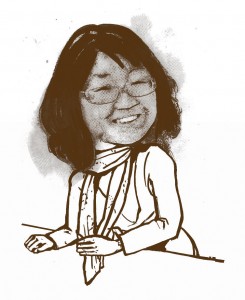 Seung-Won Han / Senior Agent
Has started working on foreign copyrights business starting with the editing work at KOREA ONE PUBLISHING CO. and was in charge of copyrights business at DRT International (current KCC Agency) for 8 years. Then, supervised on importing and distributing of foreign books in Korea's first
online bookstore, Wowbook Inc. for 4 years working as MD Manager in the country, and founded Agency One Korea in 2004 introducing foreign literary works to Korea ever since.
e-mail : han@agency-one.co.kr
Juliette LEE, Hwa Yeon LEE/ Assistant Agent
Joined The Korea Foundation under the Ministry of Foreign Affairs and Trade in 1997 and worked for 8 years, and moved to Vietnam to start the work of introducing the copyrights of Korean Children's books to Vietnamese publishers. Then moved back to Korea in 2010, and has worked for Agency One Korea as a literary agent.
e-mail: lee@ageny-one.co.kr