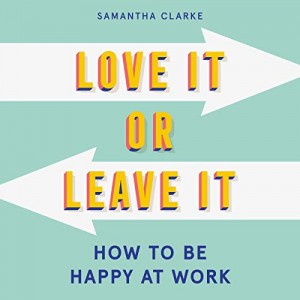 LOVE IT OR LEAVE IT  How to Be Happy at Work
  by Sammatha Clarke
The way we work has changed and that change is only accelerating. The advice we were given at school or by parents no longer makes sense in the world of digital nomads, social media overload and zero-hour contracts. Working out what you want to do and going after it is no longer as simple as studying the right degree. Even when we think we have our dream job, is it really what we thought it would be?
The School of Life business coach Samantha Clarke is on hand to help you navigate the difficult world of modern work and show you how to find a role you love and not be afraid to step away from a job that doesn't bring you joy.
Love It or Leave It is for anyone:
Thinking about a career change.
Stuck in a job they hate but worried about throwing away years of experience/training, or feeling financially constricted in their options.
Who has landed their dream job but is struggling to enjoy it thanks to a toxic workplace.
Desperate to find a job that will leave them feeling fulfilled.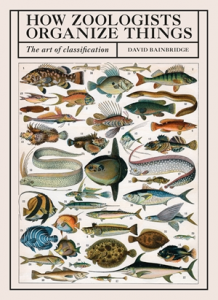 How Zoologists Organize Things
by David Bainbridge
Humankind's fascination with the animal kingdom began as a matter of survival – differentiating the edible from the toxic, the ferocious from the tractable. Since then, our compulsion to catalogue wildlife has played a key role in growing our understanding of the planet and ourselves, inspiring religious beliefs and evolving scientific theories. The book unveils wild truths and even wilder myths about animals, as perpetuated by zoologists – revealing how much more there is to learn, and unlearn.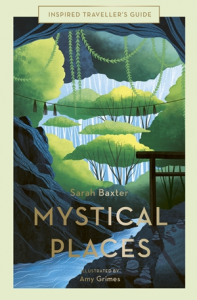 Mystical Places
by Sarah Baxter| September in 2019
Seeking a transcendent travel experience? Take a magical pilgrimage to Álfaborg, the City of Elves; canoe and climb to witchy caves and mountain tops in Germany and Spain; marvel at the otherworldly splendour of Xandadu's glittering palace; and discover the gateway to the afterlife in the Alepotrypa Cave. In these pages we meet mythical kings, sacred summits and enchanted architecture, plus a cast of giants, ghosts, golems and sea creatures.
Travel writer Sarah Baxter expertly curates the world's most wonder-filled sites where magic is made manifest. Discover the history and geography of each site and learn their most significant and spellbinding stories. Includes suggestions of the best dates to visit and information on their ceremonies. Each book in the Inspired Traveller's Guide series offers readers a fascinating, informative and charmingly illustrated guide to must-visit destinations round the globe. Discover 25 mystical destinations from around the globe in this enchanting guide full of magic, folklore and exquisitely beautiful places.
Anymal Olympics
by Carron Brown| May in 2020
Are you ready to meet some of the most incredible Olympians in the world? These animal athletes are at the top of their game, and they're ready to go for gold!
This fascinating book for readers aged 5+ examines the incredible abilities of animals from all around the globe with a captivating and original conceit – in Animal Olympics, the creatures are competing, and the reader has a front row seat to the action. In each event, animals are awarded bronze, silver or gold for their skills. Events featured in the book include diving, wrestling, rock climbing and gymnastics. Readers will discover all kinds of astounding animals, from the bar-headed goose, which flies at heights of up to 6,300 metres, to the flic-flac spider, which cartwheels across the Moroccan desert.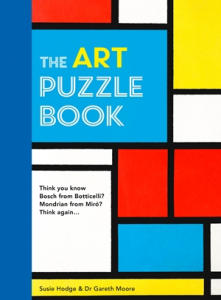 The Art Puzzle Book
by Dr. Gareth Moore| September in 2019
The Art Puzzle Book turns art history on its head by testing your brainpower and perception on some the world's most iconic paintings. Journey from ancient Egypt to 1980s New York solving riddles, discovering hidden secrets and challenging your general knowledge.
Esteemed art historian Susie Hodge and leading brain trainer Dr Gareth Moore introduce you to 36 iconic pieces of art – including Botticelli's Primavera, Van Gogh's The Starry Night and Picasso's Guernica. For each painting, they reveal fascinating facts about the work and artist (and give clues on what to look for), before challenging you to decipher the art for yourself through carefully crafted questions. With over 300 questions, The Art Puzzle Book is designed to entertain and perplex, whether you're an art novice or an art connoisseur.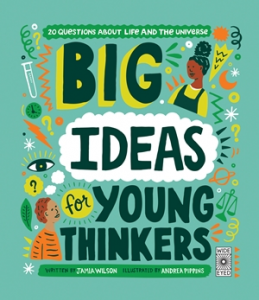 Big Ideas for Young Thinkers           
by Jamia Wilson| March in 2020
What is justice? What is freedom? What is bias? … And who gets to have big ideas?
Studies show that children ask caregivers 300 questions a day during meals, trips to the market, and before bedtime. This book teaches children to think critically and discuss ideas in a world that needs bright young thinkers. Jamia Wilson expertly explores the difficult questions kids may ask by relating them to real-life examples and introducing a diverse range of thinkers and luminaries. Drawing on influences from ancient Greeks right up to modern-day American writers, the idea of philosophy – and who gets to have big ideas – is reimagined.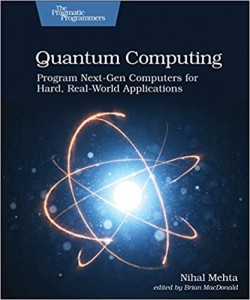 Quantum Computing:Program Next-Gen Computers for Hard, Real-World Applications
by Nihal Mehta| February in 2020
You've heard that quantum computing is going to change the world. Now you can check it out for yourself. Quantum computing overhauls computer science. Designing life-saving drugs and solving super-large logistics problems that are difficult or impossible for classical computers to handle are now within reach. Instead of iterating through each possible configuration one by one, quantum computing speeds up the search by giving you the tools to examine all possibilities simultaneously to find those that work. Learn how quantum computing works, and write programs that run on the IBM Q quantum computer, one of the world's first functioning quantum computers. Use the IBM Q quantum computer to both simulate quantum effects and actually run your programs on a real quantum machine.
Get a head start on the technology that will drive computer science into the future.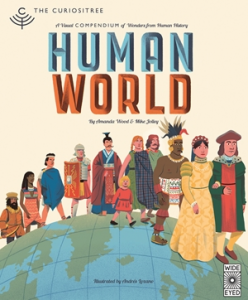 Curiositree: Human World           
by AJ Wood| September in 2018
Choose your own learning adventure with Curiositree, a new series of visually compelling information charts. Discover the myriad reasons why humans have become the most successful species on the planet in this fascinating complete visual history of mankind. Travel from our earliest beginnings to the modern day, and discover how our evolution is interconnected by following the arrows that link to charts on related topics throughout the book. Exploring the development of farming, the origins of writing, religion, trade, weapons and armour, the first cities, and the growth of technology in the modern age, this visual compendium of wonders from the mind of man is full of fascinating information for curious young readers.

Greta and the Giants: inspired by Greta Thunberg's stand to save the world                                     
by Zoë Tucker| November in 2019
This inspiring picture book retells the story of Nobel Peace Prize nominee Greta Thunberg—the Swedish teenager who has led a global movement to raise awareness about the world's climate crisis—using allegory to make this important topic accessible to young children.
Greta is a little girl who lives in a beautiful forest threatened by Giants. When the Giants first came to the forest, they chopped down trees to make houses. Then they chopped down more trees and made even bigger homes. The houses grew into towns and the towns grew into cities, until now there is hardly any forest left. Greta knows she has to help the animals who live in the forest, but how? Luckily, Greta has an idea…
A section at the back explains that, in reality, the fight against the "giants" isn't over and explains how you can help Greta in her fight.
 
Simply Spaced: Clear the Clutter and Style Your Life                
by Monica Leed| October in 2019
Simply Spaced is your step-by-step guide for clearing clutter and styling a beautiful home that aligns with your passion and purpose. Learn to simplify like a pro by implementing the fail-safe method to declutter any space, keeping only what you love, need, and use. From kitchens and closets to kids' spaces and storage, Monica will inspire you to conquer one room at a time, overcoming overwhelm and organizing it all.  Get ready to be inspired as you clear the physical and mental clutter that's been holding you back from living your best life.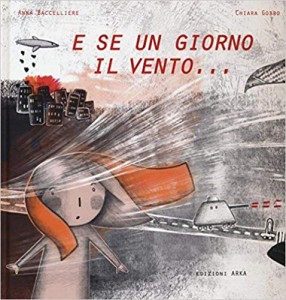 E se un giorno il vento…
by Anna Baccelliere, Chiara Gobbo| February in 2016
"How am I to recognize the enemy?" asked a child in a country at war.
"Look at his hat!"answered his father.
But what if the wind…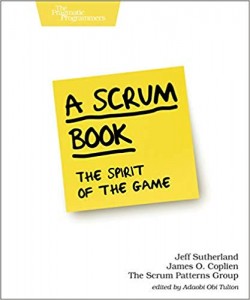 A Scrum Book: The Spirit of the Game                    
by Jeff Sutherland, James O. Coplien| September in 2019
Building a successful product usually involves teams of people, and many choose the Scrum approach to aid in creating products that deliver the highest possible value. Implementing Scrum gives teams a collection of powerful ideas they can assemble to fit their needs and meet their goals. Enhance and customize your Scrum practice with ninety-four organizational building blocks, called patterns, that you can freely and flexibly choose from to fit your needs. Understand and appreciate the history of Scrum and the role it plays in solving common problems in product development.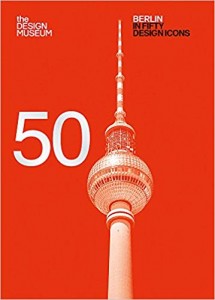 Berlin in Fifty Design Icons
by Design Musium| June in 2019
Covering anything from buildings, monuments and iconic designers to a classic film or street sign, these books explore a tapestry of infamous designs, all with their own story to tell. One part design history, one part visual guidebook, this fascinating series unlocks the design stories of the biggest, most creative cities in the world.
Berlin's turbulent history has led to a wealth of innovative, evocative design, from the TV Tower and Jewish Museum to the S-Bahn and even kebab kiosks. Uncover this history and explore the fifty design icons that have shaped this city. With stunning photography selected by the Design Museum, Berlin in Fifty Design Icons is the perfect gift for design enthusiasts and anyone who loves Berlin.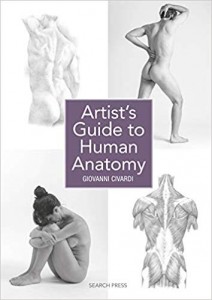 Artist's Guide to Human Anatomy
By Giovanni Civardi| 2020
In this comprehensive guide, Civardi combines his stunning anatomical drawings with annotations explanatory photographs and concise theory to offer the learning artist an accessible yet incredibly informative approach to understanding and drawing the human form.
Beginning with the history of capturing the human anatomy in art, Civardi takes your through every aspect of our form to give the reader a useful, overview of how our bodies work. From our skeletons and muscles through to the proportions of the body and our movements, Civardi covers a wide variety of areas in order to help the artist achieve an accurate, beautiful rendering in pencil.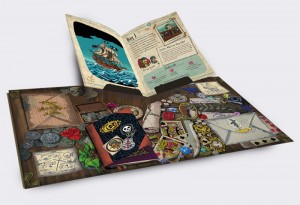 Journey to the Treasure Island
by Štěpánka Sekaninová| July in 2019
The story of Frankie Pond, who has found his way on to a pirate ship.
He wants to be a pirate! To begin with, however, he just swabs the deck. But in the course of his work, he discovers a strange object that leads the pirates to the Forgotten Island… Join them on their voyage of adventure, and find out along with Frankie what pirates are really like. Learn why they wear an eye patch and what their earrings are for!
Journey to the Treasure Island Youtube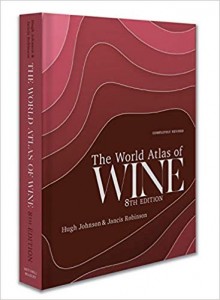 The World Atlas of Wine 8th Edition 
By Hugh Johnson| 2019
The first edition of The World Atlas of Wine is recognized by critics as the essential and most authoritative wine reference work available. This eighth edition will bring readers, both old and new, up to date with the world of wine. To reflect all the changes in the global wine scene over the past six years, the Atlas has grown in size to 416 pages and 22 new maps have been added to the wealth of superb cartography in the book. The text has been given a complete overhaul to address the topics of most vital interest to today's wine-growers and drinkers. With beautiful photography throughout, Hugh Johnson and Jancis Robinson, the world's most respected wine-writing duo, have once again joined forces to create a classic that no wine lover can afford to be without.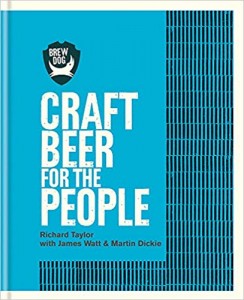 Brewdog: Craft Beer for the People
by James Watt, Martin Dickle| 2019
How to understand and enjoy craft beer, from one of the most exciting new beer brands.
BrewDog is one of the world's fastest-growing food and drink brands. Their first beer book focuses on explaining craft beer to the widest possible audience. It includes: a survey of what makes craft beer great, how to understand different beer styles, how to cook with beer and match beers with food and even how to brew your own.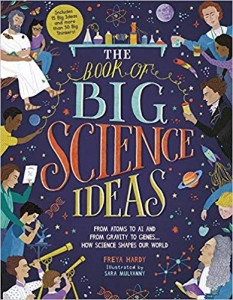 The Book of Big Science Ideas: From Atoms to AI and from Gravity to Genes… How Science Shapes our World
By Freya Hardy| 2019
Ideas are important. They change things. The Book of Big Science Ideas looks at 15 brilliant science ideas and more than 50 ingenious thinkers who have helped shape our understanding of the world – whether they were right or wrong! From established ideas like atoms, electricity and the solar system, and ideas that are still evolving such as gravity, energy and classification, right up to recent discoveries like AI and genetics – this jam-packed book takes a fresh approach to science.

Genetic Algorithms and Machine Learning for Programmers
by Frances Buontempo| Pragmatic Programmers | 250p. | 2018
Self-driving cars, natural language recognition,  and online recommendation engines are all  possible thanks to Machine Learning. Now you  can create your own genetic algorithms,  nature-inspired swarms, Monte Carlo  simulations, cellular automata, and clusters.  Learn how to test your ML code and dive into even more advanced topics. If you are a beginner-to-intermediate programmer keen to understand machine learning, this book is for you.
 Rosie and the Squirrels of St.James
By Simonetta Agnello Hornby & George Hornby | Giunti Editore  | 128 p. | 2018
Rosie is nine years old and loves to tell stories.. this is the story of her daily life, and of her animal friends who live in St James Park.
Bestselling author Simonetta Agnello Hornby writes a beautiful book for children with her son, George Hornby, both residents of London for many years.
A Story that is funny, moving and profound, a truly allegorical story in which the magical world of the animals reflects problems of today's multi-ethnic societies.
  Architecture: The Whole Story
Ed. by  Denna Jones  | 576p. | Quintessence| 2016
Architecture The Whole Story takes a close look at the history of
architecture and its key periods and movements. The most important
individual architects within each period are identified, accompanied
by detailed analyses of the works that best exemplify their approach.
Organized chronologically, each chapter begins with an in-depth
explanatory essay by an architectural specialist who traces the
history of a movement and its architects. Selected structures are
examined in photographic close-up to provide a detailed study
of the building's inspiration, construction, and stylistic features.
Relationships are established and patterns are revealed, highlighting
connections between apparently dissimilar styles.
 SAM AND THE BIRDS OF THE WORLD
By Fleur Daugey, Marie de Monti | Akela Editions  |  36p. | 2015
Nothing like a funny gull to see all the birds around the globe …
A book produced in partnership with the LPO (League for the Protection of Birds) to learn
how to protect birds.
  Lindy Smith's Mini Cakes Academy: Step-by-Step Expert Cake Decorating Techniques for Over 30 Mini Cake Designs
by Lindy Smith| F&W Media
Lindy Smith's Mini Cakes Academy will not only show you how to create flawless mini cakes every time, it will also provide you with practical projects and inspiration to create stunning mini cakes for every occasion. From graduations to weddings, new homes to new babies, Easter to Mother's Day and the all important Valentine, this book offers a wealth of expert tutorials, as well as advice on preparing and presenting your mini cakes for maximum effect. Mini cakes make perfect gifts, to give to guests as parties or as wedding favours or simply to make for yourself. Filled with all of the essential equipment and techniques you need to know for filling and covering cakes, from marzipan to sugarpaste, as well as a variety of delicious cake recipes, from chocolate fudge cake to previously unpublished recipes!
  The Wedding Dress: The 50 Designs that Changed the Course of Bridal Fashion
by Eleanor Thompson| Prestel | 2014
For brides-to-be or any reader with a  fascination for couture, here is the essential guide to the best wedding dresses of modern times–the 50 iconic designs that made fashion history. This fascinating look at nearly two centuries of bridal fashion presents 50 of history's most famous dresses, revealing why and how they continue to inspire brides and designers today. Lavishly illustrated spreads lay bare the anatomy of each show-stopping ensemble: silhouette, fabrics, construction techniques, embellishments, and even hidden details.

  The Modern Art Cookbook
By Mary Ann Caw |  256p. | Reaktion | Oct. 2013
Matisse, Picasso, Hockney—they may not have been from the same period, but they all painted still lifes of food. And they are not alone. Andy Warhol painted soup cans, Claes Oldenburg sculpted an ice cream cone on the top of a building in Cologne, Jack Kerouac's Sal ate apple pie across the country, and Truman Capote served chicken hash at the Black and White Ball. Food has always played a role in art, but how well and what did the artists themselves eat? Exploring a panoply of artworks of food, cooking, and eating from Europe and the Americas, The Modern Art Cookbook opens a window into the lives of artists, writers, and poets in the kitchen and the studio throughout the twentieth century and beyond.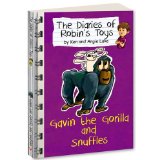 The Diaries of Robin's Toys:  8 titles
By Ken and Angie Lake | 96p. | Target Age: 7+ | Sweet Cherry Publishing
The Fun and Addictive " The Diaries of Robin's Toys".
- Illustrations on every page/ Eudcational/ Entertaining
 
  Penelope Green I, II, III
By Béatrice Bottet |300 pages|  Casterman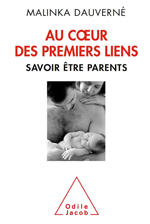 Au Coeur des Premiers Liens
By Malinka Dauverné| 232 pages |  Editions Odile Jacob

   Latin for Gardeners
By Lorraine Harrison |224 pages|  Quarto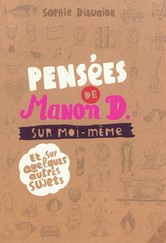 Pensées de Manon D. Sur moi-même
By Sophie Dieuaide | 235 pages| 9782203036758
| Casterman

  Latte or Cappuccion? 125 Decisions That Will Change Your Life
By  Hilly Janes |192 pages| 978-1-84317-558-2 | Michael O'Mara Books

   I Used to Know That : MATHS
By Chris Waring | 192 pages| 978-1-84317-474-5 | Michael O'Mara Books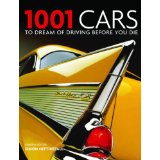 1001 Cars to Dream of Driving Before You Die
By Simon E Heptinstall | 960 Pages| 978-1844037247 Cassell Illustrated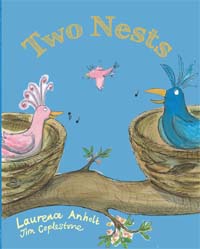 Two Nests
By Laurence Anholt, Jim Coplestone/ March 2013/ 32   pages/Frances Lincoln
  Love
By Andrea Petrik/ July 2012/ 28 pages/ Kasmir-Promet

  Practical Einstein
By József Illy / 2012/ 216 pages/ Johns Hopkins Univ. Press