Genetic Algorithms and Machine Learning for Programmers
by Frances Buontempo| Pragmatic Programmers | 250p. | 2018
Self-driving cars, natural language recognition,  and online recommendation engines are all  possible thanks to Machine Learning. Now you  can create your own genetic algorithms,  nature-inspired swarms, Monte Carlo  simulations, cellular automata, and clusters.  Learn how to test your ML code and dive into even more advanced topics. If you are a beginner-to-intermediate programmer keen to understand machine learning, this book is for you.
 Rosie and the Squirrels of St.James
By Simonetta Agnello Hornby & George Hornby | Giunti Editore  | 128 p. | 2018
Rosie is nine years old and loves to tell stories.. this is the story of her daily life, and of her animal friends who live in St James Park.
Bestselling author Simonetta Agnello Hornby writes a beautiful book for children with her son, George Hornby, both residents of London for many years.
A Story that is funny, moving and profound, a truly allegorical story in which the magical world of the animals reflects problems of today's multi-ethnic societies.
  Architecture: The Whole Story
Ed. by  Denna Jones  | 576p. | Quintessence| 2016
Architecture The Whole Story takes a close look at the history of
architecture and its key periods and movements. The most important
individual architects within each period are identified, accompanied
by detailed analyses of the works that best exemplify their approach.
Organized chronologically, each chapter begins with an in-depth
explanatory essay by an architectural specialist who traces the
history of a movement and its architects. Selected structures are
examined in photographic close-up to provide a detailed study
of the building's inspiration, construction, and stylistic features.
Relationships are established and patterns are revealed, highlighting
connections between apparently dissimilar styles.
 SAM AND THE BIRDS OF THE WORLD
By Fleur Daugey, Marie de Monti | Akela Editions  |  36p. | 2015
Nothing like a funny gull to see all the birds around the globe …
A book produced in partnership with the LPO (League for the Protection of Birds) to learn
how to protect birds.
  Lindy Smith's Mini Cakes Academy: Step-by-Step Expert Cake Decorating Techniques for Over 30 Mini Cake Designs
by Lindy Smith| F&W Media
Lindy Smith's Mini Cakes Academy will not only show you how to create flawless mini cakes every time, it will also provide you with practical projects and inspiration to create stunning mini cakes for every occasion. From graduations to weddings, new homes to new babies, Easter to Mother's Day and the all important Valentine, this book offers a wealth of expert tutorials, as well as advice on preparing and presenting your mini cakes for maximum effect. Mini cakes make perfect gifts, to give to guests as parties or as wedding favours or simply to make for yourself. Filled with all of the essential equipment and techniques you need to know for filling and covering cakes, from marzipan to sugarpaste, as well as a variety of delicious cake recipes, from chocolate fudge cake to previously unpublished recipes!
  The Wedding Dress: The 50 Designs that Changed the Course of Bridal Fashion
by Eleanor Thompson| Prestel | 2014
For brides-to-be or any reader with a  fascination for couture, here is the essential guide to the best wedding dresses of modern times–the 50 iconic designs that made fashion history. This fascinating look at nearly two centuries of bridal fashion presents 50 of history's most famous dresses, revealing why and how they continue to inspire brides and designers today. Lavishly illustrated spreads lay bare the anatomy of each show-stopping ensemble: silhouette, fabrics, construction techniques, embellishments, and even hidden details.

  The Modern Art Cookbook
By Mary Ann Caw |  256p. | Reaktion | Oct. 2013
Matisse, Picasso, Hockney—they may not have been from the same period, but they all painted still lifes of food. And they are not alone. Andy Warhol painted soup cans, Claes Oldenburg sculpted an ice cream cone on the top of a building in Cologne, Jack Kerouac's Sal ate apple pie across the country, and Truman Capote served chicken hash at the Black and White Ball. Food has always played a role in art, but how well and what did the artists themselves eat? Exploring a panoply of artworks of food, cooking, and eating from Europe and the Americas, The Modern Art Cookbook opens a window into the lives of artists, writers, and poets in the kitchen and the studio throughout the twentieth century and beyond.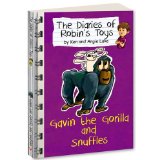 The Diaries of Robin's Toys:  8 titles
By Ken and Angie Lake | 96p. | Target Age: 7+ | Sweet Cherry Publishing
The Fun and Addictive " The Diaries of Robin's Toys".
- Illustrations on every page/ Eudcational/ Entertaining
 
  Penelope Green I, II, III
By Béatrice Bottet |300 pages|  Casterman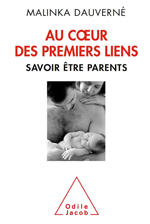 Au Coeur des Premiers Liens
By Malinka Dauverné| 232 pages |  Editions Odile Jacob

   Latin for Gardeners
By Lorraine Harrison |224 pages|  Quarto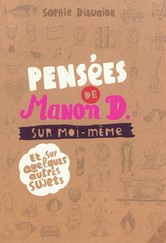 Pensées de Manon D. Sur moi-même
By Sophie Dieuaide | 235 pages| 9782203036758
| Casterman

  Latte or Cappuccion? 125 Decisions That Will Change Your Life
By  Hilly Janes |192 pages| 978-1-84317-558-2 | Michael O'Mara Books

   I Used to Know That : MATHS
By Chris Waring | 192 pages| 978-1-84317-474-5 | Michael O'Mara Books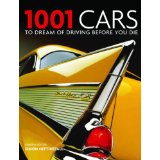 1001 Cars to Dream of Driving Before You Die
By Simon E Heptinstall | 960 Pages| 978-1844037247 Cassell Illustrated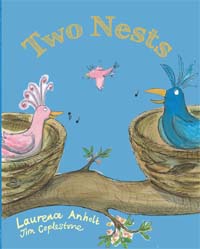 Two Nests
By Laurence Anholt, Jim Coplestone/ March 2013/ 32   pages/Frances Lincoln
  Love
By Andrea Petrik/ July 2012/ 28 pages/ Kasmir-Promet

  Practical Einstein
By József Illy / 2012/ 216 pages/ Johns Hopkins Univ. Press